Successful Kick-Off for HydroFlex
©Vibeke Ann Pettersen/NTNU
35 participants from all five HydroFlex countries were gathered in Trondheim on June 13th to kick off the HydroFlex project. It was a very productive day with interesting presentations, good discussions and a lot of networking. A dinner with views of the city of Trondheim in the beautiful midsummer sunlight completed the Kick-Off Meeting.
©Vibeke Ann Pettersen/NTNU
The day started with a warm welcome of all participants by the Dean of the Faculty of Engineering at NTNU.
HydroFlex Coordinator Prof. Ole G. Dahlhaug emphasizes the importance of cross-disciplinary work for the project success.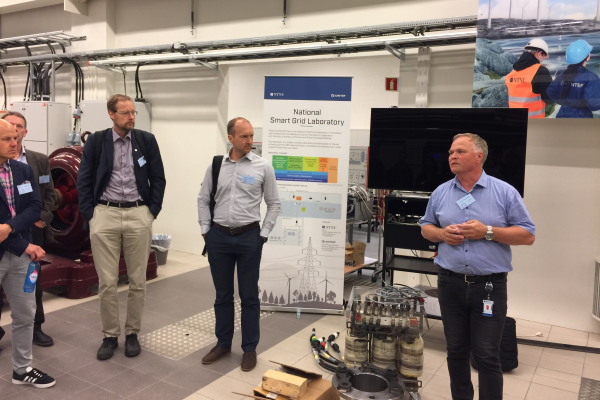 Prof. Ole G. Dahlhaug guided the participants through the Waterpower Laboratory. Afterwards all participants enjoyed a guided tour through the Electrical Laboratory by Arne Nysveen.